NOseanne?!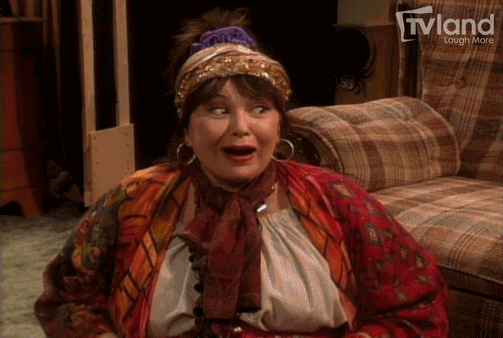 Ok, that might be a little bit corny, but we've learned that the Roseanne spin-off "The Conners" will be missing a key character. What's more interesting is that they're allegedly killing her off!
As you may know, the Roseanne revival earlier this year came to a screeching halt after a seemingly racist tweet by the actress/comedian about former Obama advisor Valerie Jarrett. The network cancelled the reboot and stated that Roseanne " will have no financial or creative involvement in the new series." Instead, they are writing her character out in an apparent opioid overdose. At least they're keeping true to their tackling of sensitive, hot topics, right?
Barr herself revealed this information in an interview with Brandon Straka. She states, "Oh they killed her. Yeah. They have her die of an opioid overdose. So it wasn't enough to just do what they did to me, they had to so cruelly insult the people who loved that family in that show. I wanted to show [opioid struggle] in the show, but I was never going to have Roseanne die of an opioid overdose," the actress stated. "She should have died as a hero or not at all. So there's nothing I can do about it. It's done. It's over. There's no fight left. I did what I had to do to save my own life."
"The Conners" is due to premiere Tuesday, Oct. 16th, with most of the original cast, and to mixed anticipation. Some support the network's decision and direction, and some call it "a desperate attempt to reboot the show without the star and creator", that "nobody with any intelligence plans to watch."
Are you tuning in?